580 total views, 1 views today
Nigerian skit maker, Broda Shaggi has faulted the Police Public Relations Officer, CSP Olumuyiwa Adejobi's statement about officers who slap or flog citizens in the country.
Adejobi, via his Twitter handle had said that any officer that Indulges in such has committed an offence of assault.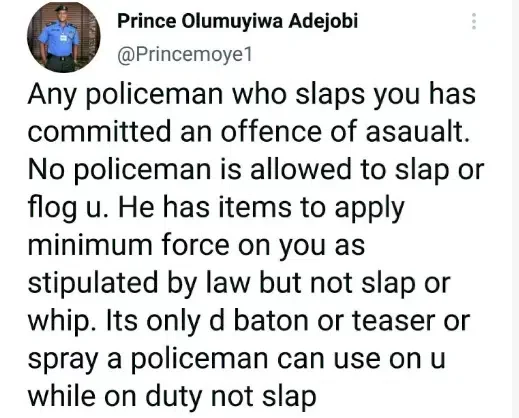 Reacting to his comment, Broda Shaggi stated that contrary to Adejobi's tweet, police officers were still slapping and assaulting people irrespective of age.
He stressed that Adejobi should stop tweeting just for likes and comments from youths and that he should show him an officer who has been punished as he claims.
"Oga you go just come on bird app dey yarn dust. Your guys Dey slap people everyday. Both women and men, old and young and nothing has ever been done about it.

"You are just tweeting all these for nothing bro. If you really care, Let's see the punishment given to any policeman who slaps a citizen. Make una no dey find youths likes and comment like say una Dey with us while you take order from those old murderers Abegiiii," Shaggi's response read.